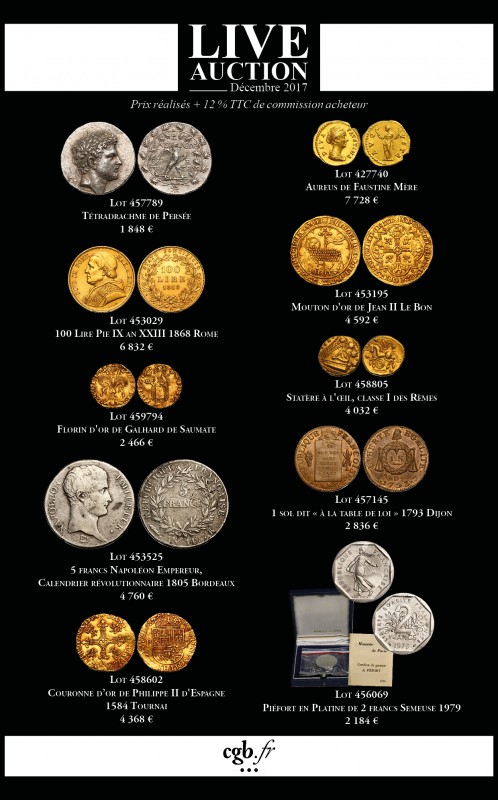 CGB Numismatique Paris December Live Auction ended last tuesday successfully with 70% sale. We would like to take this opportunity to thank all bidders, suppliers and guests for helping us to make our winter Live Auction such a success. You can access the results list clicking on this link: Live Auction Results - December, 2017. Don't miss now the opportunity to add to your collection one of the unsold lots untill December 24, 2017.

You can order the unsold lots directly (starting price + 12 % buyer's fees) :
The next CGB Numismatique Paris Internet Auction is scheduled on January 9, 2018 (closing date January, 28). Save the date in your agendas !
Cgb.fr Team