Dear Numismatist,
Cgb.fr would like to let you know about our latest selection of French modern coins: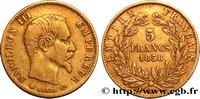 Click-here to browse the 70 coins !
Our French modern coins e-shop offers more than 9.000 fixed price coins and every week you can bid on a selection of at least 150 coins in our e-Auctions, starting price 1 euro !
And don't forget pre-bidding for our December Internet-Auction (closing January 29) is opened !
Enjoy your visit !
Laurent VOITEL